It's time to open up those windows and breathe in the glorious scent of freshly cut grass. It's summer, and with the sweltering heat comes leisure time galore (if you're me, and have summers off), and the prospect of books, books, and more books.
Thus my ultimate top five summer reads:
Shantaram – Gregory David Roberts
A tome of info on India, Shantaram is the story of Mr. Lindsay and his post-prison-break refuge in Bombay. He falls in with the Indian mafia, revels in slum-life, and explores the sights and sounds of a country known for it's mellifluous and mirthful spirit.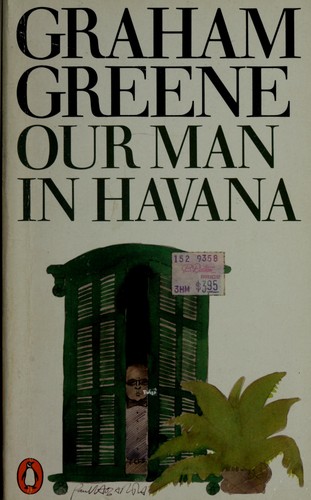 Our Man in Havana – Graham Greene
Greene's 1958 Cuban spy-parody is a comic romp through the eyes of vacuum cleaner salesman James Wormold as he's accidentally thrust into the world of top-secret MI-6 espionage during the Cuban Missile Crisis. Certainly, one of Greene's more uncharacteristically hilarious novels, it's without question the light-heartedly perfect pool-side read.
The First Man– Albert Camus
Discovered in manuscript form amidst the wreckage of the car accident that prematurely took Camus' life, The First man is a departure from his more intellectually weighty works. It's the story of childhood, sun, sea, and the life of a small boy growing up amidst the turmoil of French colonized Algeria. The perfect read for the isolatory deep-thinker.
The Dharma Bums – Jack Kerouac
The story of Ray Smith (Kerouac) and Japhy Ryder (Gary Snyder) as they explore the duality between aesthetics and buddhism, and how all ultimately converge with nature. Experience the free-wheeling world of youthful late night wine-drinking parties combined with the serenity that comes with supreme mountaintop isolation in this beautiful summer read.
The Complete Short Stories – Ernest Hemingway
Nothing spells summer like a good Hemingway story. Thus, why not read them all? From the bullfights in Pamplona to African safari mishaps, this essential collection is a perfect portrayal of a man who reached near-mythic status in his literary career. Far more accessible than one would think, The Complete Stories is the perfect beach companion for the serious literarist.
Note: these are my personal favorites, though I would be remiss not to include the glorious pleasure-filled reads of summer like Harry Potter, Stephen King's It, and Dan Simmons' Summer of Night, all of which come together as some of the best summer reads out there.